- Donate Your Deer -
Follow these simple steps to donate a deer:
Enjoy A Safe and Successful Hunt

Carefully Field-Dress, Legally-Tag
and Report Your Deer Harvest

Take the Whole Deer to Any HSH
Processor Near Where You Hunt or Live

Complete the HSH Deer Donor Receipt
Form Verifying Your Donation

Know You Just Helped Feed
the Hungry in Pennsylvania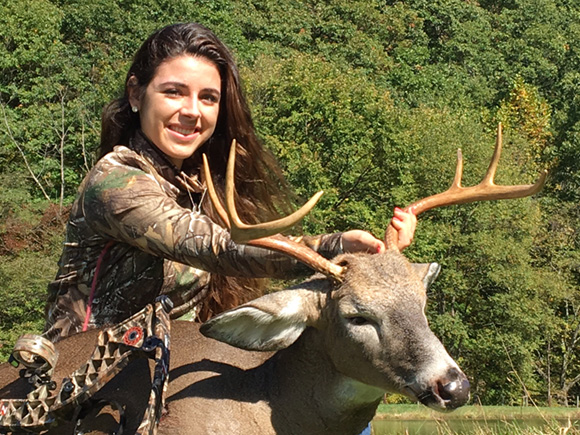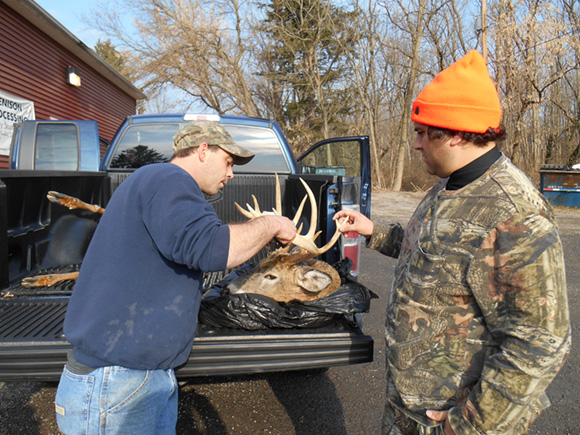 How to Donate a Deer
Hunters can drop off a whole field-dressed deer at one of our participating processors found closest to where you live or hunt. There is no fee to donate a deer thanks to sponsorship support from the natural gas industry along with the PA Dept of Agriculture, PA Game Commission and yearly support from major corporate sponsors, business partners, sportsmen's clubs and thousands of individuals who provide much needed financial contributions each year.
When you donate a deer, all we ask is that you sign a deer donor receipt provided by the butcher so they will be reimbursed at the agreed to rate for processing the donated venison for the program. To find an HSH participating processor, please consult the by-county deer processor page for shop locations, or call our toll-free number for more information. That's it.
HSH may occasionally accept donated elk, moose and caribou meat if handled by a licensed and inspected meat processor. Please call HSH toll-free (866)474-2141 to verify eligibility and for more details.
All meat donations will be acknowledged by a letter of thanks which will qualify for tax purposes. In addition, each hunter donor will receive an official HSH window decal.
All Pennsylvanians, whether they hunt or not, are urged to donate tax-deductible financial contributions to the HSH program to help meet the cost of processing deer for the program. Thank you.